A l b e r t A y l o r ' s H o m e T o d a y
Albert Aylor's beloved house in Madison County is no more.
It was dismantled in the 1950s, and we are still exploring the various place where it went and what parts of it were saved.

If anyone knows what happened to some of the house (for instance, the staircase and cabinetry),
please e-mail us at info@albertaylor.com






Sections of the original foundation remain on the "Home Place" that show the shape, orientation, and size of the house and outbuildings. And on the property are still sections of old fencing, remnants of gardens, drainage ditches, and old road-beds leading toward Aylor's furniture factory and toward the Mt. Carmel Church and the "Old Route 609"

The footprint of the two bay windows to the left and right of the front door are clear in the brickwork that still exists. And the concrete-topped, brick-faced front porch (also built with the same "bay" shape that extended up two floors and housed the front door) is in good condition.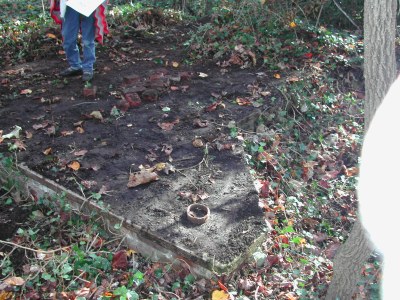 This first photo shows a corner of the porch top where it met the house. The angle shows the bay shape of the entryway.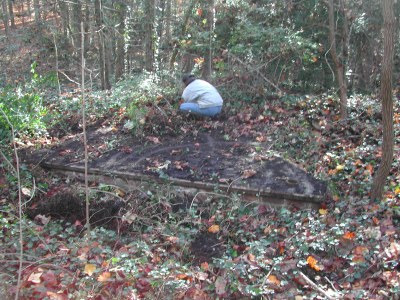 Another view of the porch from the same side. More of the overgrowth has been exposed and the porch brickwork is clearly visible. Among several interesting details is the fact that the brickwork contained drains on the high side through to the low side of the porch to drain ground water toward the spring that lay about 60 feet from the house.



__